Sku:

6132505

Vendor: Lego
Lego Nexo Knights Chariot 70314
Tax included.
Spend

€50,00

to

FREE SHIPPING
Discover the tomboy princess who's more than ready for a fight with this striking play set, featuring the ferocious—but hilarious—Chaos Chariot with chomping giant Globlins. In the futuristic and off-beat LEGO® NEXO KNIGHTSTM world, Macy must return the Book of Deception to the royal wizard's library and save the day! Includes 2 minifigures: Beast Master and Macy Halbert.

Includes 2 minifigures: Beast Master and Macy Halbert.
Beast Master's Chaos Chariot features a translucent catapult, giant Globlins and a cockpit for Beast Master.
Weapons include Macy Halbert's Photon Mace and Beast Master's Globlin maces.
Accessory elements include the Book of Deception spell book, 3 small Globlins, Macy Halbert's helmet and visor, and Beast Master's hood.
Turn the chariot's control function to open and close the giant Globlins' jaws.
Launch the small Globlinfireballs from the chariot's rear catapult.
Remove the Beast Master from the chariot cockpit and place into close combat with Macy.
Beast Master's Chaos Chariot measures over 3" (9cm) high, 12" (31cm) long and 4" (12cm) wide.
Hover Horse measures over 1" (4cm) high, 3" (10cm) long and 1" (5cm) wide.
Download the free LEGO® NEXO KNIGHTS™: MERLOK 2.0 app to your smartphone or tablet. Ask your parents' permission first.
Scan shields for each of the 2 NEXO Powers (Clapper Claw and Magnitize) and power up in the LEGO® NEXO KNIGHTS™ game!
Watch all your favorite NEXO KNIGHTS™ episodes on Cartoon Network.
All orders received by noon are delivered within 48 hours (excluding Sundays and Public Holidays).

Orders from Gozo received from Monday to Thursday before noon will be delivered within 48 hours (excluding Public Holidays).

Orders received on Friday, Saturday and Sunday will be delivered the following Monday / Tuesday.

DELIVERY FEE of €6 on all orders to Malta and Gozo under €50

IMPORTANT NOTE (CHRISTMAS PERIOD):

Orders received by the 21st of December will be delivered on the 22nd/23rd. Orders received on the 23rd and after will be delivered on the 28th of December.

IMPORTANT NOTE:

Personalised Rubber Stamp orders DO NOT qualify for next day delivery, for more info see the Personalised Rubber Stamp product description
View full details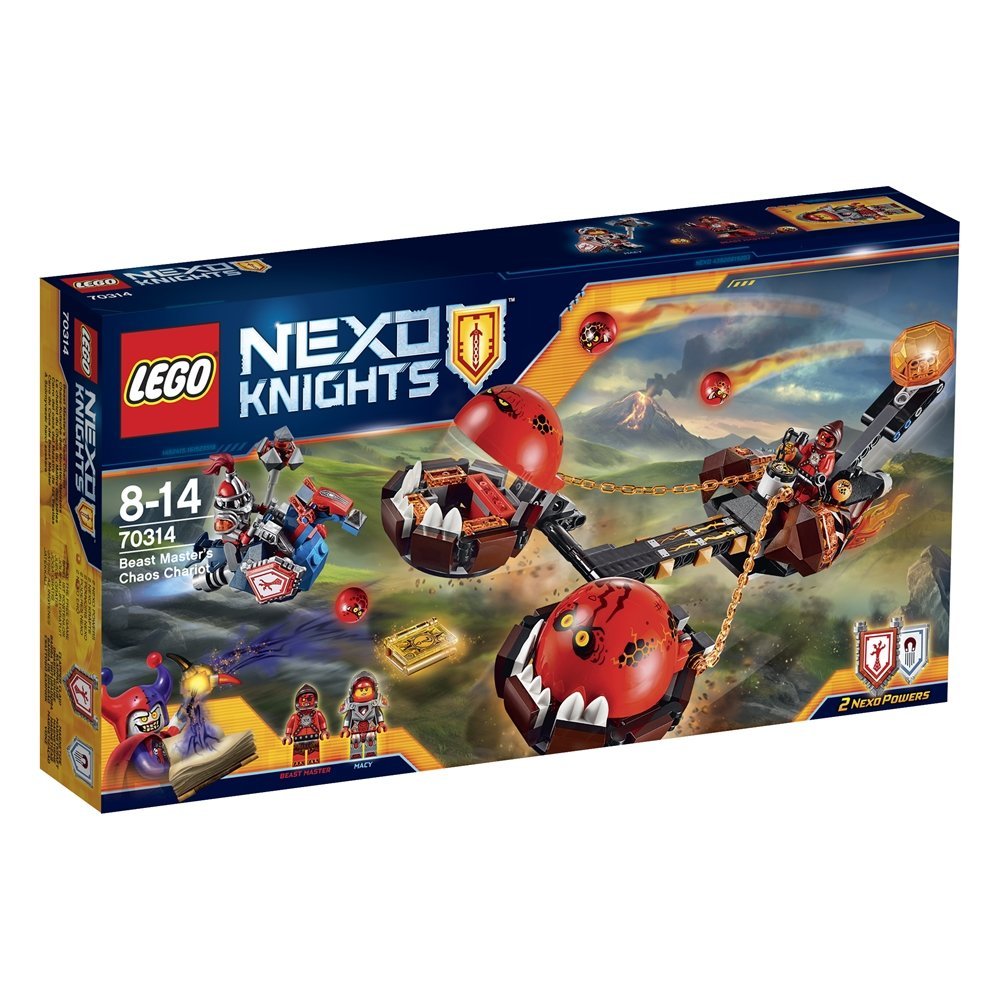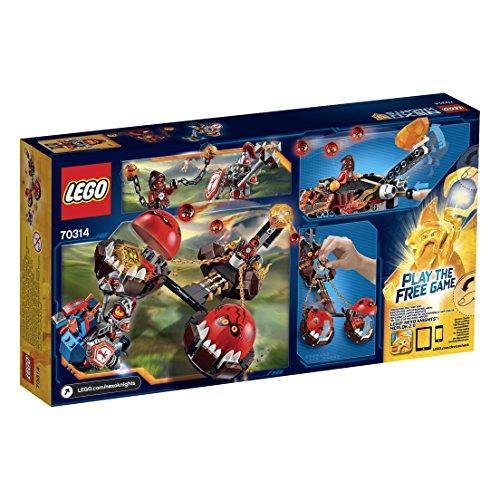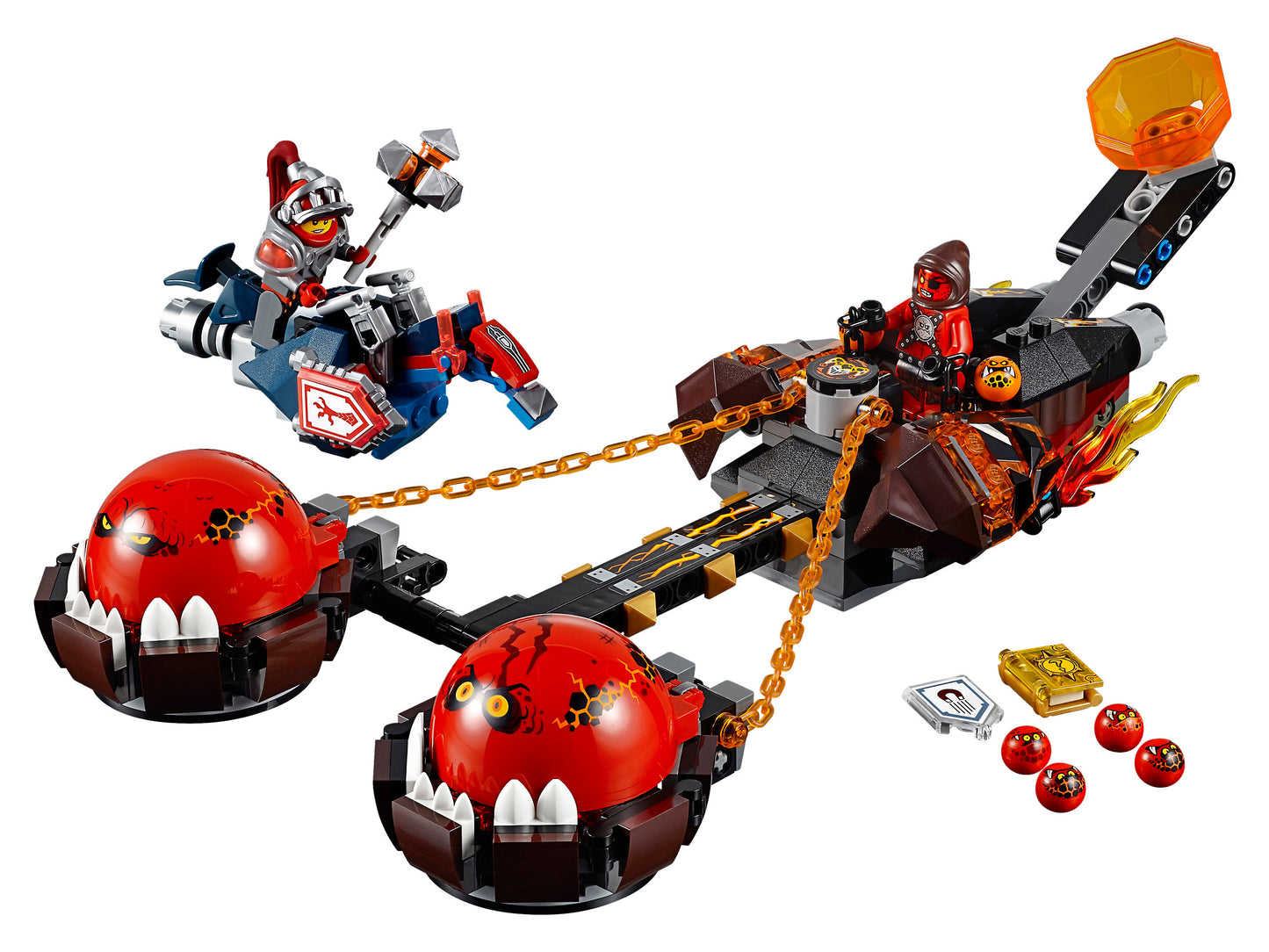 Lego Nexo Knights Chariot 70314